PERSPECTIVES
The Yin and Yang of an Empty Nest
by Matt Hugg
When I think about an empty nest, all sorts of thoughts come to mind. As relatively new empty nesters, my wife and I are weathering a number of transitions—some wrought by our children moving out of the house, and others driven by the economy and its impact on our work lives. (It can be a nasty combination.) One issue stands out, though: What do we gain and what do we lose in our new status as empty nesters? If you're like me, you see things on both sides of the ledger.
Freedom. This is number one on the list. Not that I don't love my children, but having the flexibility of schedule and physical and emotional space that empty nesting brings feels liberating. When was the last time we had something comparable?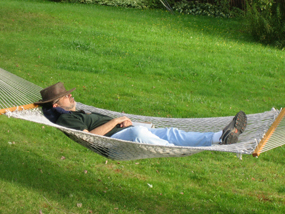 More than 25 years ago. The world (and each of us) was much different then. Today, we are certainly more experienced and a bit more cynical. I can see why some people re-embrace their prechildren days in dress, activities, and attitude. It's the only model they have of life without children.
Responsibilities around the house. Remember those chores that the kids used to do? Sure you do, because they're yours again. The trash, the lawn, the cat or dog, the laundry, and more—if it wasn't yours then, it is now. There's no up side to this one.
Homework. Now the only homework I do is for me. Actually, my children began to eclipse me pretty early on, but once in a while I was able to show off some latent ability for algebra or science. Now who can I show off to?
Scheduling. Life is much less structured now. All the things we needed to do—all that we needed to squeeze in between what we needed to do—those things are not there now. Doctor's visits, school activities, after-school activities—they're all gone. Is this good news or bad news? I confess that I don't miss the frenetic pace of some of the days and the guilt that went with missing some key event while I was away for work, but there is something to be said for being able to do so much. A sense of accomplishment went with it all.
Vacations. The word summer is no longer a required prefix to the word vacation. Vacations can happen at any time. Not only do we get to miss the crowds, but the prices are better, too. The problem is, there are also no children to help drive the vacation agenda. Going to some places just isn't the same without a child in tow—either to enlighten or to torture (depending on which one of us you ask).
People at home. You know, the place is a bit hollow these days. I'm not one who has to have people around all the time, but take a few people away from the normal "buzz" of household activity and suddenly I begin to notice the silence.
Out of sight, out of mind. I shouldn't confess this one in public, but when the kids aren't around, I simply don't think (or worry) about them as much.
Maybe that's just me, but sometimes my wife and I ask each other, "Did you hear from...?" Oh yeah, gotta make that call.
Social contacts. As a newly minted empty nester, I find that I need to be more deliberate about building a social calendar. Our old circle of friends revolved around our children—scouts, sports, band, school. We saw all the same people pretty much all the time, because our kids were in all the same activities. Now the only time I see anyone I knew from that era is when we both happen to walk into Starbucks at the same time.
Housing. Speaking of a hollow house, empty nesting is a time when we find ourselves looking around (especially now that the chores have reverted back to us), asking, "Do we need this much space?" It turns out that we need the space for only one reason—to house all of the accumulated stuff, much of which belongs to the children. Hmmm . . .
Each other. Hey, who is that woman that I've been living with all these years? I'm sure she's wondering the same thing about me. It's easy to lose that person when you have kids at home and you're in the middle of so much happening, at whatever age. It's a risky question that many people don't answer well. Maybe I shouldn't be, but I'm surprised at the number of stories that my kids bring home about their friends' parents breaking up as they transition into their new role as empty nesters.
Parents. We've always had parents, but now, just as our life is changing, theirs is, too. Now that we're becoming more independent, they're becoming more dependent. The trips to their house are increasing, together with talks with the siblings. "What to do with... (mom, dad, house, cars, furniture, and so on)?"
I know more upsides and downsides can be found, and maybe you can add a few items to the list. In our empty-nesting years, there's much to celebrate and just about as much to grieve, but one thing's for sure: It's different, and there's no going back.
LINKS
Boomer Living
Tragedy in Haiti Hits Home
Empty Nest Support Services
Lifestyle Tips for Dealing with an Empty Nest

---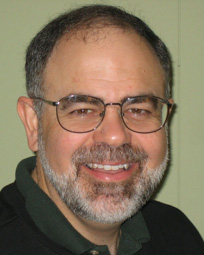 Matt Hugg heads up FundraisingTalent, where he does writing and executive search for nonprofit fundraising. He also teaches graduate courses in philanthropy, fundraising, and marketing in the United States, Europe, Africa, and Asia for Eastern University (St. Davids, PA). When he and his wife, Carol, are not adjusting to empty nesting, they enjoy canoeing, sailing, camping, and keeping in touch with their son and daughter, currently college students. You can find out more about Matt at FundraisingTalent.