The Issue: 'Tis the Season
Yes, the holidays are coming up, but I'm talking about the "see-your-child-off-to-college" season. Fall is tough for empty nesters and even tougher if your first child is leaving home. (Although, one could argue, "Is sending off your youngest any better?")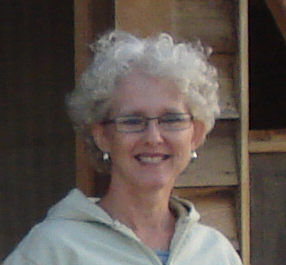 With that in mind, new contributor Ellen Newman helps us out with "MIND: Coping Strategies for New Empty Nesters." Of course, there's a flip side to that coin. Not everyone packs their kids off to college, and supporting them at home while they attend classes has its own challenges, as un-empty-nester Jim Porterfield wittily divulges in "PERSPECTIVE: Empty Nest? What Empty Nest?" Finally, when our kids leave, we grieve, which transition and grief coach Maria Hoaglund wisely observes in "CULTURE: The Time Traveler's Wife, Grief, and the Empty Nest Syndrome." Patricia McLaughlin imparts some style advice to Moms of adult daughters in "STYLE: Mom Style: Why Do Our Mothers Dress Like Children?"
Okay, so they're now in college (or beyond), and you've helped them get there. I've taken an in-depth look at the parental role my husband and I assumed in this process, in "Emptying the Nest: Helping to Make Your Child's College and Career Dreams Come True." New contributor Jean S. Barto recounts jotting down tips for her college-bound granddaughter and then self-publishing her gem of a book in "What Are You Bringing to College? A Guide for Girls (and Boys!)."
And, yes, it's fall, and we empty nesters are doing wonderful things pertinent to the season. Aptara Inc.'s Director of Publishing Services Carol Field just returned from nearly a year in Delhi, India, teaching copy editing. She recounts her madcap adventures in "The Empty Nesting Lifestyle: Living and Working in India." Liz Milner portrays a Virginia empty nester who turned her love of running into a Thanksgiving fund-raiser for the homeless in "Real People Empty Nesting: On the Run with Jill Landsman."
The Publication
You may have noticed the magazine's new format. When you click on www.emptynestmag.com, you'll now come to the editorial, which we're calling "In This Issue." Here, you'll find an intro, with links to the articles. Of course, you can still reach the Features, Departments, and Editorial via the main links in the left margin. But, now you have links in context right up front.
Also new in this issue, you can give voluntary financial support to Empty Nest by clicking the "Donate" button on the sidebar menu. I like to think of it as shareware. If you read an issue and like what you see, please consider contributing to support our work, by clicking on our secure PayPal link. Our goals are simple: to recover expenses and to pay our writers, to show respect of their work.
Finally, in case you didn't notice in the summer issue, you can now search the Empty Nest site. In the search box at the bottom of the sidebar menu, just type your favorite author or topic, and you'll bring up a page with links to relevant articles within Empty Nest from our three years of publication.
Coming soon: a Mission Statement and Comments Feature!
Fall Back, Spring Ahead?
I've always had a problem with that reference to daylight savings time. This time of year, I never feel as though I'm "falling back." Yes, the days are getting shorter, but summer is such a lazy time, especially the end of it, while we hang onto every last ounce of sunlight and warmth. Fall, on the other hand, is full of energy: Summer finally loses its grip, and I get to work on new projects and plan for the holidays and the coming year. This fall has been no exception.
First, My New Office Is Done, And God, How I Love It! But you'll have to wait for pix until winter, when I'll have it completely decorated. (Um, is anything ever completely done?) Husband Gary, the hero with the paintbrush, deserves kudos for endless hours of scraping and caulking this 1903 room that I'm sure was painted and plastered every other year since then (except the 20 odd years we've lived here). It's a blessed rebirth that now provides me with a beautiful space in which to work: I have moved from Independence Day to Thanksgiving Day!
In October, Gary and I attended the U.S. Sailboat Show in Annapolis, MD. A first for us, and we had an agenda: to get a good deal on a charter to the BVIs to celebrate our 30th wedding anniversary next year. If you've been following along, we've been working hard on the Chesapeake these past few years to develop our sailing resume, and next June we will bring our efforts to fruition. Yeah, we're crazy, this economy being what it is and both of us poised to lose our day jobs at any minute. But hey, what are the empty nesting years for, if not to thumb our noses at fear? Anyway, Annapolis, the quintessential sailor's town, makes the perfect backdrop for all things nautical, and Pusser's "Painkiller" cocktails paired with island music on a rooftop deck overlooking the glorious web of boats, docks, and exhibits enhanced the experience. Regardless of your reason for going, it was amazing. By the way, mission accomplished. By the time we left, we had booked with Sunsail for June 2010. Knowing that, the coming long dark winter should lose its sting. Score one for fall.
Later in October, during Gary's solo trip to California to spend a few days with older daughter Amie and husband Todd, I made my own plans. Why be home alone for five days when I could plan an adventure? So, I spent Friday evening with younger daughter Sarah in NYC, then old friend Clare and I met midway in Tarrytown, NY, for a two-day tour of Sleepy Hollow on, you guessed it, Halloween! More in the winter issue on whether we met the headless horseman. (Clare's idea, and what a good one.)
Lately, I've also been thinking about politics: how it works and how divisive its become, and what can be done to improve relations between parties. So, in September, while attending a fund-raising picnic, I was asked (and I agreed) to take up a position with a new local group. With our first election behind us, I can say it's been a real learning experience. I've met a lot of nice people (on both sides) and I'm looking forward to doing more to bridge the divide at the local level.
A few weeks ago, I again attended the Montgomery County Community College Writer's Conference. (See "Writing: Answer to Midlife Crisis?" in the winter issue.) Gary and I hosted old publishing friend Jim Porterfield (my first boss!), who also attended, I met acquaintances from conferences past (two of them now writers for Empty Nest), and I picked up a few new tips (and friends!). The experience at Montco is always a good one…
As always, because of our dedicated contributors, we have a wonderful issue. For more about Empty Nest magazine, visit About Us.
Enjoy the issue!
Robin C. Bonner
Editor, Empty Nest