SENIOR INSIGHTS
Your Life Calling
by Jewel Littenberg
A Winner by Jane Pauley
Being a journalist has its perks. One is that I often have the opportunity to preview bestsellers just before they are officially introduced to the public, either on the Internet or in a bookstore.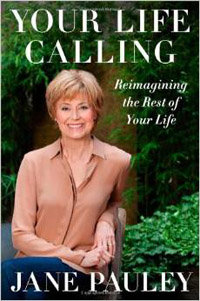 Your Life Calling is the most recent work by Jane Pauley. Yes, that Jane Pauley, one of America's most respected broadcast journalists. Many of us became familiar with her when she cohosted NBC's Today show from 1979 to 1989. When the suits (who were ultimately proven wrong) decided she no longer had the appeal of the new, fresh, and younger-faced Deborah Norville, Jane was forced to seek other options.
Not content to be just a stay-at-home wife to Gary Trudeau, her famous cartoonist husband, and mom to their three children, she anchored Dateline NB for 11 years and then hosted her own eponymous daytime show for one season. In 2004 she wrote Skywriting: A Life Out of the Blue, which became a New York Times bestseller. And, in her spare time, she created the award-winning series Life Reimagined Today, produced in collaboration with AARP, which has appeared on Today since 2010. This is one lady that I admire and to whom I tip my hat!
Pauley's book Your Life Calling is about how various people choose to enter midlife—with a different perspective than any generation before—realizing that perhaps the best is yet to come. Sometimes, a glamorous, lucrative career leaves much to be desired, so we opt, instead, to switch gears and go after our dreams. Was there ever a time you thought about your life calling? I always thought of mine, and I consider myself very fortunate that I was able to go after my dreams and accomplish my goals doing what I truly loved. My philosophy was that I would rather be happy than rich.
Filling the Empty Life
We are all born with minds and lives that need to be filled, and, through the years, we fill them with people and happenings. With the exception of family, most of the time we have a choice as to whom and what we will include in our lives. Through the years, as people and happenings disappear, we again have a choice as to what,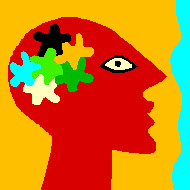 if anything, will replace them.
When I was a student at the Traphagen School of Fashion in New York, we were asked to create a fashion inspired from a scene in a magazine. I never forgot that, as the lesson I learned was that inspiration could come from many things. Since then, I have been inspired so many times in my life by something I read, saw, or heard about.
While reading The New York Times in June 2013, the article "Death Be Not Decaffeinated: Over Cup, Groups Face Taboo," by Paula Span, piqued my curiosity. The article stated that "the group, which meets monthly, is called a Death Café, one of many such gatherings that have sprung up in nearly 40 cities around the country in the last year. Offshoots of the 'café mortel' movement that emerged in Switzerland and France about 10 years ago, these are not grief support groups or end-of-life planning sessions, but rather casual forums for people who want to bat around philosophical thoughts. What is death like? Why do we fear it? How do our views of death inform the way we live?"
I have always been fascinated by philosophy and therefore loved the idea, but I felt that discussions about death could be a bit morbid. But then I wondered what other topics could stir up some interesting conversations. I approached some of my retired friends with the idea of starting a philosophy-of-life discussion group, which they thought was a swell idea. We opted to keep it small and by invitation only. Our group, which meets once a month, comprises retirees who were once college professors, as well as a lawyer, a librarian, an actress, a drug company representative, a lobbyist, and a nurse. Although all are retired, they still engage in interesting lives.
Some of the topics we have covered include: Is there a God? Do the sons pay for the sins of the father? What is your philosophy of love? What is a meaningful life? And so on. The research I do on each topic provides the fuel for our provocative discussions.
This week our topic was "forgiveness," into which I incorporated a wonderful graduation speech on kindness that writer, professor, and New York Times best-selling author George Saunders delivered at the convocation speech for the College of Arts and Sciences at Syracuse University. The speech was so popular that it is now available in a book titled Congratulations, by the Way. Prior to our discussion, I contacted Dr. Saunders, a very gracious man, who ended our conversation by saying "give my best to your group."
Preparing for and participating in this group has become one of my favorite things to do. I spend a very rewarding few hours once a month with interesting people who are discussing interesting and provocative topics. Recently, we explored the theme "religion and politics." As you can see, we're no shrinking violets. We are thinking about partnering with a local college and extending our discussions to include young people, just to see how much variety we can get in the opinions being expressed.
So as you can see, our minds and our lives are only as empty or full as we want them to be. Not all of us can be like Jane Pauley, nor do we all want to be. But each of us can reimagine the rest of his or her life! Look around you: There is so much inspiration to draw from.
---

Jewel Littenberg is a retired NYC fashion designer living in Florida. Her post–empty-nesting "job" is advocating for the elderly. Jewel can be reached at jed472@bellsouth.net with questions about or support for issues concerning our oldest relatives, neighbors, and friends. Also visit Jewel's blog, Senior Insights.